Humboldt County and Save the Redwoods League rescue state park with towering ancient redwoods
Grizzly Creek Redwoods State Park, a 459-acre state park with towering coastal redwoods as old as 2,000 years, gained a one-year reprieve from closure. Just in time for Memorial Day weekend, today the park's campground re-opened (the park closed May 15) with sites available on a first-come, first-serve basis.
California State Parks officially announced that Director Ruth Coleman signed an operating agreement with Humboldt County to operate the park with the support of Save the Redwoods League, a San Francisco-based nonprofit that has been saving redwoods from the Big Sur coast to the Oregon border since 1918.
"Protecting the redwoods today is different and more challenging than at any point in the long history of state parks. However, our focus remains the same as when Save the Redwoods League was founded nearly 100 years ago – ensuring the state's magical redwood groves are protected and made accessible to the public," – Ruskin K. Hartley, Save the Redwoods League Executive Director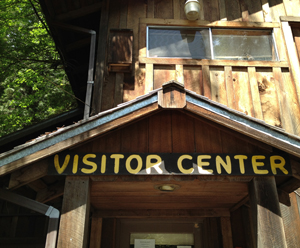 As reported by the Times-Standard, on May 22 the Humboldt County Board of Supervisors voted unanimously to operate the park during the next year.
Humboldt County will take the lead to operate the park, which offers camping, hiking trails amid giant old-growth trees, a swimming hole and picnic areas along the Van Duzen River. Save the Redwoods League committed funding to bridge the difference between visitor fee revenue and total operational costs. The League will also work with State Parks and the County to develop a long-term strategy for revenue enhancement and management of the park.
With the help of nonprofits and public agencies about half of the 70 parks on the state parks closure list could be spared, though the official count of parks with signed agreements stands at 17 parks (more news soon). The remaining parks will close by July 1 due to a $22 million budget shortfall. It remains to be seen if closing parks will actually save money.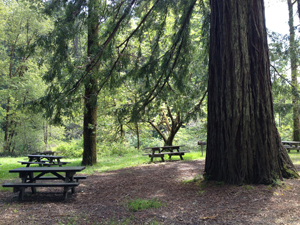 Blog series
This article is part of an ongoing series on threats to California State Parks and the search for sustainable funding. If you want to know which parks have been saved, visit my parks status page for links and images to those parks.