Project updates after a three-year blog hiatus
As 2022 comes to an end, I am finally returning to my blog after a long hiatus. After my last entry, the world was swept up in the Covid pandemic, and, like many others, I figured out how to respond and to cope. At first, I had no idea as to how the radical changes in how we work would change the nonprofit and philanthropic sectors. Then, due to so much transition, I was called on by current and past colleagues to do more. Every organization I work with found unique and clever ways to pivot programming, meet community needs, and engage funders. As pre-pandemic programming has slowly reemerged, I decided it was finally time to dust off my blog to share project updates.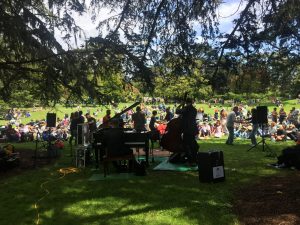 My work with San Francisco Botanical Garden took an exciting turn this past year with the launch of the Gardens of Golden Gate Park on July 1, 2022. This new entity unites the three living museums in Golden Gate Park – Conservatory of Flowers, Japanese Tea Garden, and San Francisco Botanical Garden – under one public/private partnership. All three public gardens offer free entry to San Francisco residents and non-residents receiving food assistance benefits through the Museums for All program. Throughout the pandemic, the public has turned to green sanctuaries like these to cope. Visitors drove record visitation to San Francisco Botanical Garden and inspired the title of "pandemic MVP," by a San Francisco Chronicle podcast. Flower Piano, a five-day musical extravaganza, also returned in 2021 to larger than ever audiences who come to see the professional performances and experience the unique opportunity to play on any one of 12 pianos during open play time. In both 2021 and 2022, Flower Piano clocked close to 60,000 visits. You can learn more about these developments, youth education programming, the construction of a new plant nursery, and more in the latest Annual Report for San Francisco Botanical Garden, hot off the presses.
I am also proud to work with Techbridge Girls, a national award-winning nonprofit that began as a program of Oakland's Chabot Space & Science Center in 2000 to bring STEM education to girls from low income communities. The pandemic hit the education sector hard, and Techbridge Girls persevered in their efforts to adjust to the pandemic's ongoing challenges and meet the needs of communities that have suffered from the most learning loss. They launched a new virtual platform, supported teachers, strengthened programming models and participated in new national initiatives. In addition to winning the 1954 Project Luminary Award, which highlights the innovative work of outstanding Black leaders across the education landscape, they also participated in national partnerships, like #GirlsLeadSTEM, and events hosted by the Department of Education and the White House Office of Science and Technology.
In 2019 I joined the Midpeninsula Regional Open Space District to serve as the interim Grants Program manager. When the March 2020 pandemic lockdowns arrived, I continued my role remotely until the new manager came on board. Since then I have felt very lucky to continue my support for a parks agency that recently celebrated 50 years of protecting a 65,000-acre greenbelt in the Santa Cruz Mountains in perpetuity. Along with this major milestone came the news of Midpen's largest acquisition since 1972 – Cloverdale Ranch. In addition to securing grants to support land acquisitions like Cloverdale, the agency's Grants Program also supports wildlife conservation, fire resilience, trail building, educational programs, historical building preservation, and regional partnerships with a grantmaking program.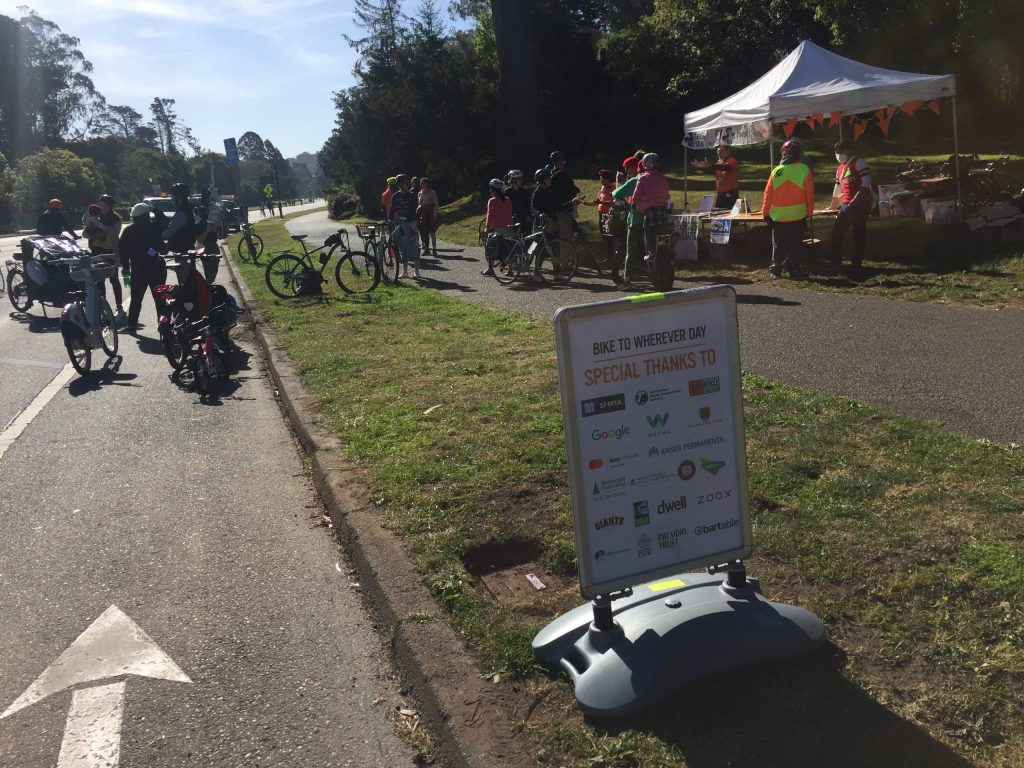 I also returned to support the development team for the San Francisco Bicycle Coalition, an education and advocacy organization that also been around for 50 years to promote safe streets and biking for transportation. My work has focused on bringing capacity to support funding partnerships with businesses, organizations and individuals for Bike to Wherever Day (known as Bike to Work Day, pre-pandemic), the Golden Wheel Awards and Winterfest. One of the amazing programs that sponsorship supports is Bike it Forward, which provides affordable transportation for those who need it and promotes the bicycle for everyday transportation for all.
While I continued to support longtime clients, I was pleased to take on a brief engagement with Dream Volunteers, a California-based organization that offers educational opportunities to young people across the globe to empower them to address challenges in their communities and beyond. Dream Volunteers offers academic scholarships and investments, where quality education past sixth grade is a privilege reserved for those with financial means. On service learning trips, students from the United States, primarily middle school and high school students in the San Francisco Bay Area, visit these communities, where they engage in community-led service work and cultural exchange. Both groups of students build cross-cultural understanding and emerge as problem-solvers and champions for change. Service trips for summer 2023 include learning adventures in Costa Rica, Ghana, Guatemala and India.
Warm wishes for 2023!