My experience
Mission and Impact
My mission is to advance philanthropy and awareness for progressive social change and environmental causes. I bring over two decades of professional experience in the public, nonprofit and philanthropic sectors to my work and specialize in working with nonprofits facing a transitional stage of growth. For over 18 years I have provided nonprofits with capacity building support, project management and training in development planning, grant writing, program design and communications.
My support has empowered partners to raise funds to advance conservation, protect the environment, empower women and girls, advance cross-cultural understanding, help youth develop resiliency and determination, create a new media ecosystem in the Bay Area and improve college access and success for disadvantaged youth and first-generation students.
For four years I served on the board of the Women's Environmental Network (WEN), where I chaired the Communications and Marketing Committee. As project director, I successfully led WEN through a redesign of the organization's website and co-led a strategic planning process that ushered in a new era for a long-lived organization. I helped WEN win its first grant award through the Gordon and Betty Moore Foundation, launched the organization's first Constituent Relationship Management system using Salesforce and secured in kind support from Google for meeting space and infrastructure. WEN turned 20 in 2017.
Early Career
For 10 years I worked in the environmental consulting field, supporting projects for public agencies, nonprofits and educational institutions including the Environmental Protection Agency, Alameda County Source Reduction and Recycling Board, City and County of San Francisco, Lawrence Berkeley National Labs, UC Berkeley and the Oakland Zoo, among others. My work ranged from regulation development and oil spill prevention inspections for the Environmental Protection Agency to helping California businesses and nonprofits to prevent pollution and find and implement green business solutions for StopWaste.org. I wrote proposals and publications, developed budgets and managed projects.
Education
I hold a BA in Environmental Sciences from the University of California, Berkeley, and have extensive training in nonprofit development and communications. I have also completed course work in leadership, feature writing, visual strategies in design, theater and photography.
Publication writing
I have published articles in Bay Nature magazine, Philanthropy News Digest and Terrain magazine including a popular historical and ecological account of the Bay's native oyster and a how-to article on podcasting.
Community service
I am dedicated to community service, which I believe offers opportunities to build multi-cultural understanding and learn about issues up close. My studies at UC Berkeley and early volunteering changed my thinking about the world. Early in my career, I enjoyed leading hikes to cultivate donor support and promote open space protection for organizations like the Greenbelt Alliance. I also took a sabbatical to live, volunteer and travel in South America for six months, where I volunteered in a remote village in the Ecuadorian rainforest to teach English classes to adults interested in pursuing eco-tourism to support their livelihoods and indigenous rights. After returning from that experience, I completed a 40-hour training program for certification as a domestic violence counselor, and for three years I volunteered for La Casa de Las Madres, in San Francisco, where I answered crisis line calls for domestic violence victims and conducted intake interviews for the shelter. Other organizations I have served have included the Randall Museum in San Francisco, Girls on the Run Bay Area, Felidae Conservation Fund, and Women's Environmental Network. As an avid public library patron, I enjoyed facilitating a literacy program for English Language Learners in the Write to Read: Reading Club program, which is offered by Alameda County public libraries.
Brief bio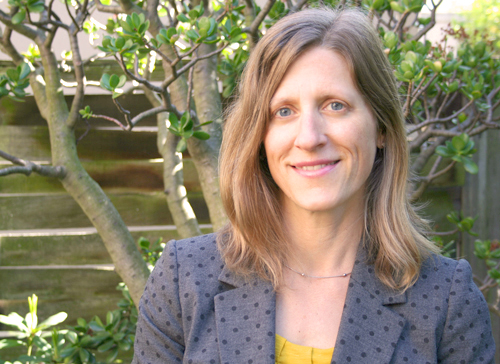 Based in Berkeley, California, I am a development and grants program consultant and capacity builder. I specialize in grant writing, grants management, program design, planning, strategy and organizational transitions.
Bay Nature stories