Nonprofit state park operators to present first annual reports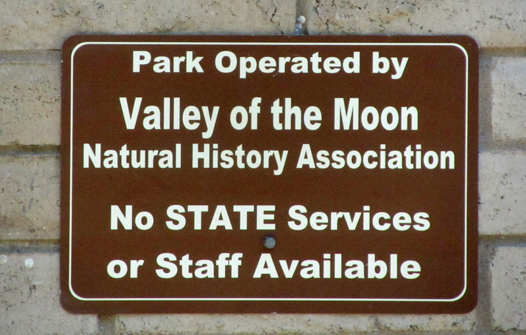 Three nonprofit organizations in Sonoma County, north of the San Francisco Bay Area, will participate in a public forum on October 23, 2013, to present their first annual reports as park operators.
Stewards of the Coast and Redwoods runs Austin Creek State Recreation Area in western Sonoma County near Guerneville. Valley of the Moon Natural History Association runs Jack London State Historic Park near Glen Ellen. The Sonoma Ecology Center runs Sugarloaf Ridge State Park near Kenwood in a collaboration named "Team Sugarloaf."
The Sonoma County nonprofits entered into agreements with California State Parks to raise funds and operate parks in Sonoma County a little over one year ago due to threats of closure. According to a recent Stewards of the Coast and Redwoods email newsletter, these nonprofits "envision a future of public private partnerships where the expertise of each of the partners is used to create management models that best serve the citizens of California."
Each nonprofit park operator will make a short presentation about each park's annual report and then engage in a public discussion, which will be moderated by Laurel Dixon of the Parks Alliance of Sonoma County.
These nonprofit organizations/park operators submitted annual reports to California State Parks that:
Showcase accomplishments
Highlight projects where the partnerships have proven valuable
Discuss challenges looking ahead to the future
Present one-year revenue and expenditures in a financial report
Public Forum details:
When: October 23, 2013 from 5-7 pm
Where: Sonoma County Agricultural Preservation and Open Space
747 Mendocino Avenue, Santa Rosa, CA.
ANNUAL REPORTS from operators can be found at these links: