Nonprofits may soon run California State Parks to prevent closures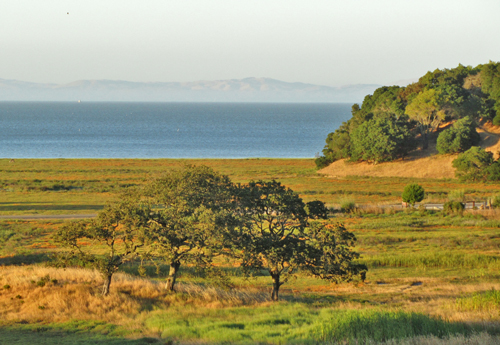 Yesterday the California Senate passed a bill to allow nonprofits to run state parks as 70 parks face closure between September 2011 and July 2012 due to a $22 million budget shortfall.
Parks threatened with closure include China Camp State Park in the Bay Area (pictured above) and Mono Lake Tufa State Natural Reserve (pictured below).
California's state park system is the largest in the nation and includes 278 state parks covering over 1.5 million acres of land managed for its natural, cultural and historical values. California State Parks have suffered from neglect for many years due to funding shortfalls. This has already led to partial park closures, reduced public access and a deferred maintenance backlog of over $1 billion. Last November, voters turned down Proposition 21, a statewide ballot initiative that would have provided ongoing dedicated funding for state parks through a vehicle license surcharge.
Assemblymember Jared Huffman introduced AB42 in December 2010 to allow the Department of Parks & Recreation to enter into operating agreements with nonprofit organizations. The bill passed the State Assembly unanimously in May of this year and passed in the Senate 32-2 on August 31, 2011. According to an Associated Press article, one of the two votes against the bill came from Senator Leland Yee of San Francisco, whose spokesperson said the bill gives control of a valuable state asset to nonprofits, potentially for decades.
If the bill becomes law, qualified organizations must have 501c3 tax exemption status and exist to provide visitor services in state parks, facilitate public access, improve park facilities or provide interpretive and educational services. The nonprofit would be required to provide an annual report with an accounting of all revenues and expenditures to the Legislature, which would be made publicly available. The nonprofit organization could also contribute additional in-kind services and funding from outside entities for support of the park.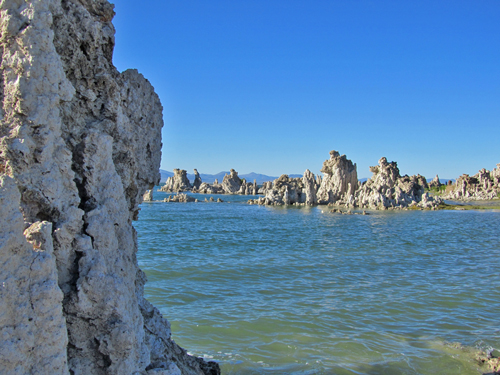 Many people who treasure our state park system have been shocked by the threat of a shutdown of our public lands. Yet, this time around, the threat is "real and imminent," says Jerry Emory, Director of Communications for the California State Parks Foundation. "AB42 wants to dip into those associations with capacity," says Emory, referring to 85 cooperating associations around the state that are a part of the California League of Park Associations.
The California State Parks Foundation is also looking at longer term solutions and ways they can help build capacity of other nonprofit organizations. The Foundation exists to raise support for our state parks through memberships and donations. They also raise funds through "cause marketing" campaigns, which have been criticized. Emory said that the parks do not give away naming rights or allow advertisements for contributions, but they will recognize corporate sponsors with "appropriate signage" that complies with state park branding guidelines.
Businesses in the Bay Area have also made proposals to save nearby parks, but the public is uneasy with some of their demands for the exchange of support.
This is the first in a series of articles I will post on threats to our California State Parks and the search for sustainable funding as the park system is forced to reinvent itself. In my recent interview with Jerry Emory of the California State Parks Foundation, we talked about examples of nonprofits that might make good candidates to run the parks. I hope to reach the leaders of those agencies and share their responses to the idea. Feel free to comment with your suggestions.