Creative problem solving: With the right frame, opportunities can rise from a crisis
We need to reframe how we look at a situation to open up creative possibilities and solutions, argues Mark McGuinness, a London-based creative business coach. The point of "reframing" is to change the way we feel to unleash our ability to act, change lives and influence people.
If we look at the headlines rocking California State Parks since mid-July, there is just cause for all of us to have a strong emotional reaction. Now it's what we do next and how we choose to "frame" the situation, that can make a difference for the future of California State Parks and our natural and cultural heritage.
California state parks crisis
In May of 2011, former California State Parks director Ruth Coleman announced that her department would close 70 state parks around the state to achieve a total of $33 million in budget cuts to state parks over two fiscal years. The former director did not have to choose to close parks. That was not a mandate. Yet, she could not see any other way. Worse, the parks department could not document the process it used to select parks for closure.
How communities responded, sparking new opportunities
People who love their parks rallied communities, lawmakers and philanthropists to find short-term and long-term solutions to the crisis.
To raise public awareness, filmmakers and bloggers hit the road, like the The First 70 crew and blogger Lucy D'Mot of Placerville who visited all 70 parks slated for closure, recalling vivid accounts of each park experience in her blog, State Park Closures Trip.
Park advocates filled hearing rooms in Sacramento with public testimony and rose up to the challenge of finding alternative ways to fund and run parks. Some secured "donor agreements" and others proposed to run parks in partnership with the state. Robert Hanna, the great great grandson of John Muir, roamed the state to help nonprofit groups succeed. Joan Hamilton wrote and outstanding special feature for Bay Nature magazine titled, The Parks and the People.
Help from philanthropists and conservation groups
After witnessing an outpouring of support, many philanthropists stepped up earlier this year. The California State Parks Foundation, an independent partner to State Parks, also expanded their role to facilitate the flow of philanthropic dollars to nonprofits that were close to succeeding with their campaigns to raise funds or even operate a park.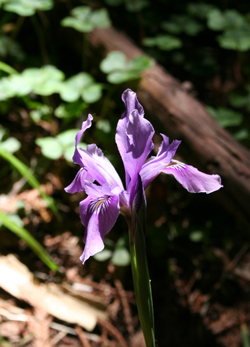 Sempervirens Fund, Save the Redwoods League and the Sonoma Land Trust grew new partnerships in response to the crisis. For example, as two of the oldest conservation organizations in the state, Sempervirens Fund and Save the Redwoods League partnered with community-based nonprofits to protect redwood parks. The Sonoma Land Trust launched the successful Parks Alliance of Sonoma County.
Communities realized that they "have a stake in these parks," said Ruskin Hartley of Save the Redwoods League. In a conversation I had with him in May, he pointed to a grassroots movement to save Anderson Valley's Hendy Woods, home to ancient redwoods, as an example. "People have re-discovered the history of that park."
Reactions by nonprofits to latest fallout
In reaction to the fallout in Sacramento over the mismanagement of $54 million in funds over the last 12 years, several nonprofit partners and donors to state parks issued statements. After getting hit with another blow, here's how a few groups are reacting and framing the issue:
What's next?
The California Legislature reconvenes this week, and Governor Brown is calling on lawmakers to direct millions of dollars in state funds to keep parks open, fix serious park maintenance problems and match donor contributions. Can we hold them to it?
We should pay attention to AB 1589 – also known as the California State Parks Stewardship Act of 2012. One of the co-authors of that legislation, Assemblymember Jared Huffman recently reacted to the state parks fallout in an interview with KQED's Scott Shafer – calling for a "serious reset" of the parks department:
"There have been signs of problems at the department for a long time. In some ways [the news of financial mismanagement by California State Parks] is consistent with some of the concerns that I've had for some time about a fortress mentality, closed process, lack of transparency. It's good that this is coming out, because this is an agency that really does need a serious reset."