Autumn news and notes: Women's Environmental Network, John Muir Trail, conservation science
On the first weekend of autumn, I said goodbye to the long days of summer with a backcountry hike in Yosemite National Park, where nighttime temperatures dropped to below freezing, days were noticeably shorter and my shadow was getting longer. In this post I have a few announcements to make for events and projects happening this fall.

Women's Environmental Network: My board service for the Women's Environmental Network is keeping me busy as I work with fellow board members to usher in a new era for a long-lived organization that turns 20 in 2017 (stay tuned for celebration announcements). Since the spring of 2015, the WEN board has been evaluating future strategic directions through an intensive planning and listening process. What have we learned? There is a significant demand for WEN to do more to support women's leadership development in the environmental sector. And through WEN, there is great potential to unite women's voices across the Bay Area to drive change. Our next steps are to create a strategic business plan and to grow our network and community as we prepare to achieve our expanded vision and goals.
We now have a beautiful new website, thanks to the talented women at Mighty Minnow in Oakland, California. Please visit and explore the archives where you will find "Spotlights" on WEN community members and speakers and blog posts highlighting past events and other community resources. We extend our gratitude to the Gordon and Betty Moore Foundation for providing critical capacity building support to WEN.
Talk on Wilderness and Adventure at SF Environment: On October 26, 2016, join me and the Women's Environmental Network for a networking event and talk in San Francisco, hosted by the Department of the Environment. With the WEN community, I will explore how wilderness experiences and adventures help us to be more creative and effective in our careers.  Inspired by an August 2016 journey from Mount Whitney to Yosemite Valley on the John Muir Trail, I will present slides from the 220-mile trail and other awe-inspiring wilderness destinations in the High Sierra and Yosemite, where I have backpacked and climbed for over 20 years. You can register here.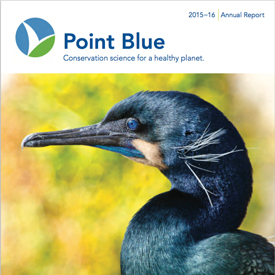 Point Blue's Annual Report:  Before I left for the John Muir Trail in August, I worked with Point Blue Conservation Science to develop their annual report for the 2015-2016 year.  Learn how Point Blue is using
nature-based approaches informed by science to protect the planet.
Welcoming Island Conservation: In July I began projects to support the philanthropy team at Island Conservation, an international organization based in Santa Cruz, California, whose mission is to prevent extinctions by removing invasive species from islands. From the Galápagos archipelago to the Hawai'ian Islands, scientists with Island Conservation work with local communities, government agencies and conservation nonprofits to restore and protect some of the world's most fragile and rare ecosystems.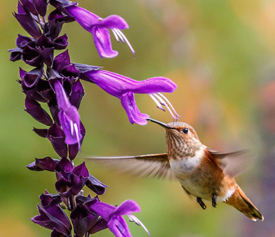 Cloud Forests in San Francisco: What a thrill it is to be the grant writer for one of the most beautiful botanical gardens in the world. Be sure to visit the San Francisco Botanical Garden's Cloud Forest collections this fall, the best season to see the plants native to high elevation forests of Mesoamerica, from Mexico to Panama, and the Andes in South America. Highlights in the Mesoamerican cloud forest include tree dahlias and fuchsias. The golden fuchsia, a native of the southern Mexican state of Chiapas, was saved from extinction through cultivation at the San Francisco Botanical Garden and two other U.S. botanical gardens. The Andean Cloud Forest at the Garden is known for being the most comprehensive collection of high elevation palm species known in any botanical garden in the world.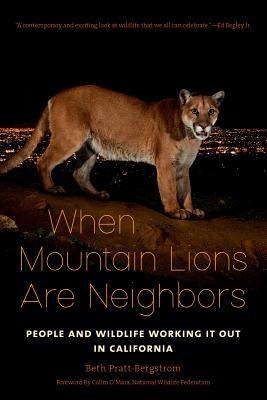 When Mountain Lions are Neighbors: In August, a new book about wildlife in California by the National Wildlife Federation's California Director Beth Pratt Bergstrom landed in bookstores.  Beth is now making appearances and signing books at venues throughout California. In the Bay Area, she will be in Corte Madera, in Marin County, on Saturday, November 19. I first learned about Beth's book at an event for the Berkeley-based publisher Heyday in January 2015. Beth shared an early preview of a first chapter featuring the famous mountain lion of Hollywood, P-22, one of my favorite urban wildlife stories. Proceeds from the sale of this book directly benefit the National Wildlife Federation's wildlife conservation work in California.