What is the future of foundation giving in the Bay Area?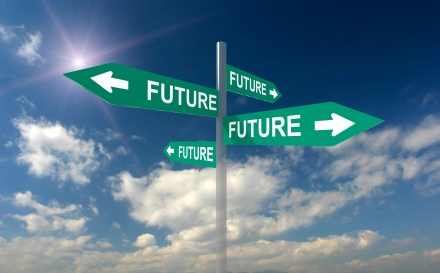 EVERYONE wants to know what the future holds. So it was no surprise that an event titled, "Trends in Foundation Giving: How to Compete in Today's Marketplace," filled to capacity in San Francisco on February 18, 2011.
In the same room of The Commonwealth Club where moderators ceremoniously pound a gavel to begin programs, people who raise money for nonprofit causes gathered to eat lunch, network and listen to a panel of Bay Area philanthropists.
The Association of Fundraising Professionals – Golden Gate Chapter billed the event as a discussion with philanthropic leaders on the future directions of foundation giving and what nonprofits can expect. So, if you could not make it, I'm assuming you would want to know:
Who was there?
What are the trends in foundation giving?
Is your organization in a position to succeed in an increasingly competitive environment for limited grant dollars?
Panelists
The panel's moderator, Jane Whitfield, lined up Pamela David, Executive Director of the Walter and Elise Haas Fund; Anne Wilson, Chief Executive Officer of United Way of the Bay Area and Daniel Lurie, Chief Executive Officer and Founder of Tipping Point Community. You can read more about the panelists' backgrounds and grantmaking approaches on their websites.
What are the trends in foundation giving?
One panelist reminded the audience of this expression (which you have undoubtedly heard in almost any foundation panel):
"If you know one foundation, then you know one foundation."
That said, I think the answer to the question is: There are no trends in foundation giving – in general. Yet, if you skip down to the section below, a few common themes emerged from the discussion, even if I refrain from calling them trends.
Is your organization in a position to succeed in an increasingly competitive environment for limited grant dollars?
While no two foundations are alike, a few themes emerged during the discussion:
The case for giving to your organization needs to be strong.
Measuring your nonprofit's progress – or at least having a process in place to find a way to measure what you do – will be critical for standing out and showing your work's value. Show evidence that will convince funders that what you are doing, or what you plan to do, has the potential to make a difference. The tangible ways your nonprofit makes a difference, the outcomes, might not be immediate – so the signposts could be about your process. Many organizations are dealing with very complex issues. One panelist pointed out: "If we knew how to end poverty, then we would have done it."
Do not work in isolation. Have more conversations in the field about what real and meaningful results look like. Learn from each other. Figure out how to partner effectively.
Keep in mind that funders are risk adverse. All panelists agreed that foundations are risk adverse, and the economic crisis intensified caution. While most funders see the need for innovation, they don't mean that you need to try something completely new. Communicate with your funders. They want to hear both the good and the bad. If you let them know if something does not go as planned, then letting them know early on could give them an opportunity to do something about it.
Know your prospect. While most people know United Way for its management of workplace giving, they are also a grantmaker. If you are going to United Way, then you should know that they are looking to partner with organizations that help individuals and families out of poverty, have the potential to scale and give the highest return on investment (the number of dollars invested to the number of lives your organization helps). The Tipping Point Community focuses on fighting poverty in the Bay Area. Their process is to seek out the best people and stick with grantees for the long term. Their motto is to apply business principles to philanthropic investing, so your organization will need to have a "data driven culture." For the Walter and Elise Haas Fund, you should be familiar with the Fund's program areas and priorities inspired by the legacy and values of its founders. They fund in four program areas: The Arts, Economic Security, Jewish Life and Education. You should also read this Letter from the Executive Director, which features an interview with Pam David published in Blue Avocado titled: "Foundations: Fleas or Elephants?"
Be a top-performing nonprofit. All three panelists said that they are looking to fund top-performing nonprofits with strong leaders and people working in smart ways. Does this describe your organization?